About RUC
Congregation
We are a multi- generational community of people who care for each other.  We are from diverse backgrounds and have a wide range of interests, gifts and needs. We are a blend of social action and pastoral care. We offer times to socialize and have fun together. We worship together and continually seek opportunities for spiritual growth.
As a faith community, Riverside United Church encourages exploration of your own spirituality through questioning, debate and choice; respects your personal views, wisdom, challenges and choices; and encourages laughter, conversation and friendship to help you feel at home. We strive to build relationships among people of different faiths.
History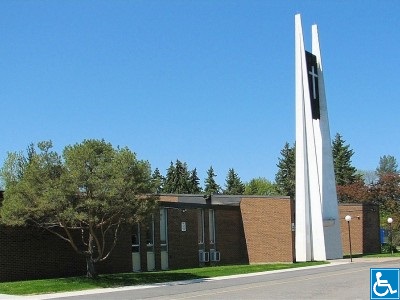 The newly formed congregation of Riverside United first met at Brookfield High School in 1962.  In 1969 this congregation joined forces with the Anglican Church of the Resurrection to build a shared church facility on Riverside Drive just south of Walkley Road. This partnership continues to serve our two congregations well. We benefit from the unique gifts we each bring to the relationship in an attitude of unity in service to Christ.
Partners
Church of the Resurrection, Anglican – Our two congregations equally own and maintain the church building and property.
Riverside Park Nursery School – Established in 1970 by a group of parents and incorporated in 1977, the school is now run by a volunteer board.  RPNS is run as a co-operative nursery school.
Community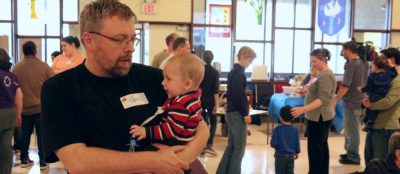 The church is located in a neighbourhood largely constructed in the 1960s.  Some of us have been members of Riverside United since it was established, others have been here for only a few weeks.   Some walk to church, some take Para-Transpo, some drive from various parts of Ottawa.
We invite those who are looking for a place where children are valued and where all can nurture the spiritual dimension of our human lives.
We invite those who are looking for a place to be themselves and who would like to explore questions of faith in community.